26th Dec was a luck day For Keralites to capture the Annular Solar Eclipse.
So what is an annular solar eclipse?
An annular solar eclipse happens when the Moon covers the Sun's center, leaving the Sun's visible outer edges to form a "ring of fire" or annulus around the Moon. The characteristic "ring of fire". The ring of fire marks the maximum stage of an annular solar eclipse. (Ref)
Here is the path of the eclipse,
So I too got a chance to capture the rare moment, even though our location is only having partial eclipse.
and here is my pic…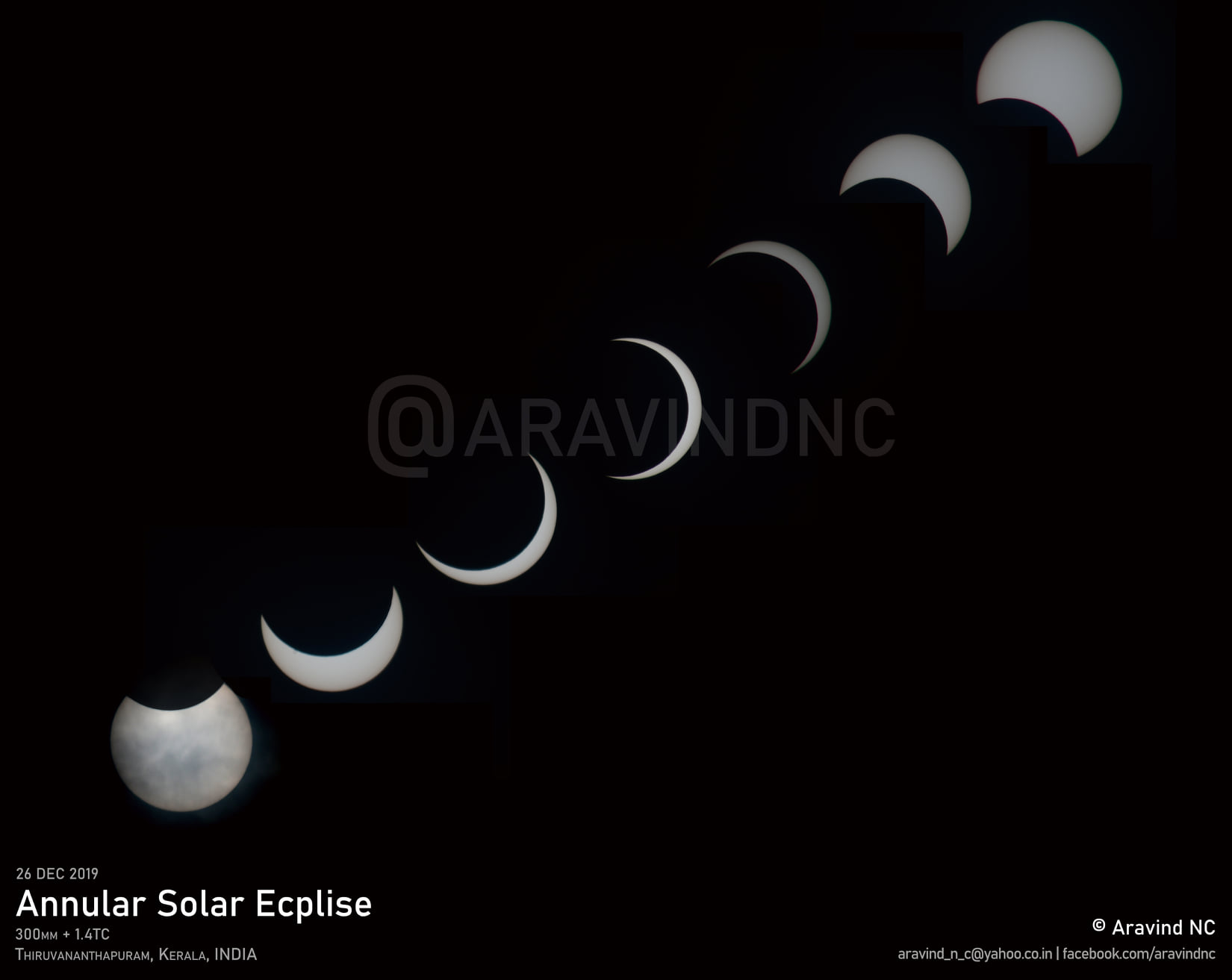 Date: 26th Dec 2019
Time: 8:00 AM to 11:15 AM
Location: Thiruvananthapuram, Kerala, India (8.5241° N, 76.9366° E)
Gear: Nikon D610 + 300MM + 1.4 TC with DIY Filter, Smart Camera Assistant, Tripod
More Pics:
And the next Annular Eclipse through Kerala will be on 2031.