My new project is for Stock Traders who want to study and earn. 
So I've created a spreadsheet with trading setup's where you can see which scrip to buy at what price. This will be a bit educational also as it will explain the technical aspects also.
And here is the link if you want to take a look:
https://docs.google.com/spreadsheets/d/1Pi3bViTDWwgxEjK44hiWJCrhOFT2yR_T-RQ08bm16UM/edit#gid=0
The sheet will update frequently during market hours to identify good setups and publish it in the spreadsheet with its trigger price. I'm not publishing SL or Target you can set your own Target and SL based on your convenience. There is also a MaxMove column to watch out for to see how much the scrip went after triggering.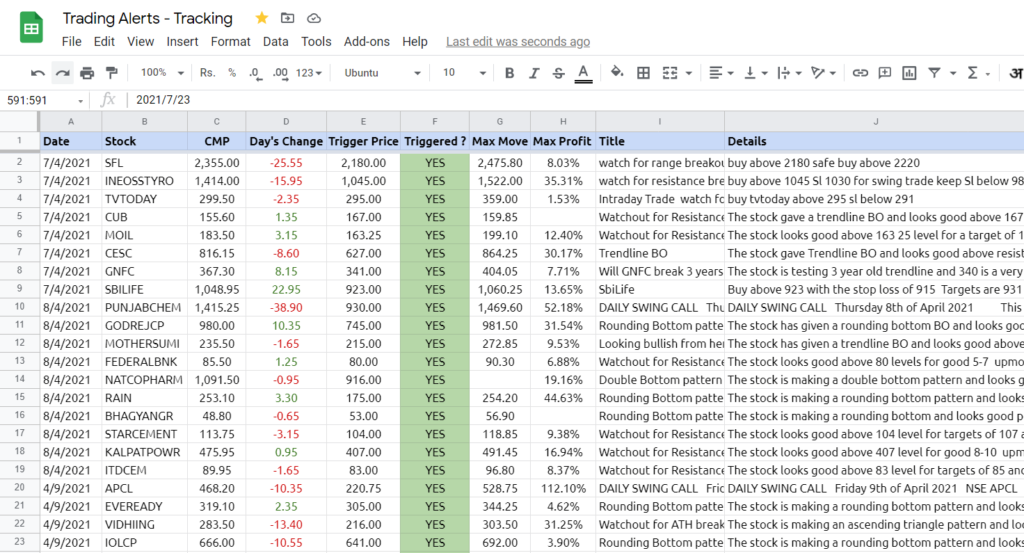 The next thing that came to my mind is that somebody might need to look at the sheet periodically to enter a good setup and this might not be useable for someone who is busy or not an intraday trader.
the answer is telegram channel…
So I've created a new channel in telegram @nsetradingalerts
Once you joined the channel, you will get trading setups and ideas in the channel itself, no need to go and check the spreadsheet.
Here are a couple of screenshots of how the channel looks like: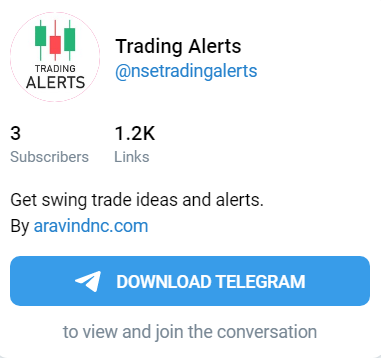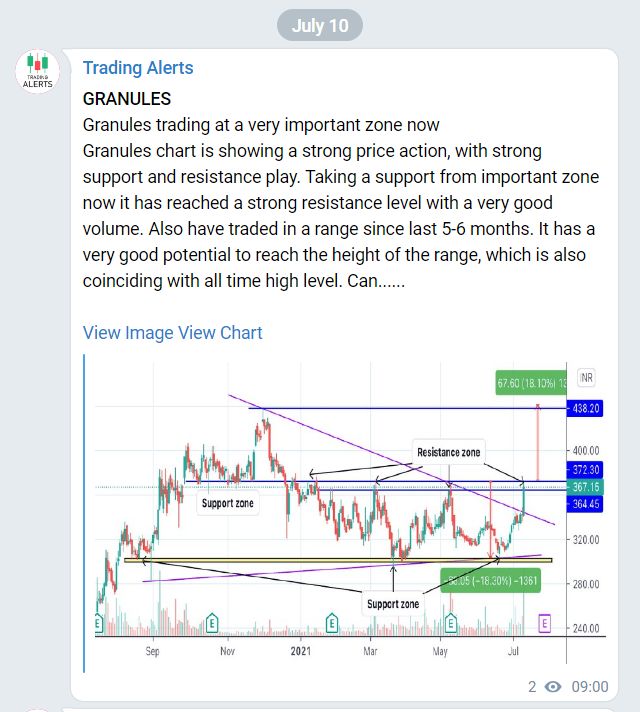 Now comes the main issue, there will be a lot of ideas and possible setups in the channel and it will be difficult to identify a good one during a trade.
So I've added new functionality – Alerts
Now the channel will notify you if its CMP is near the trigger price (not at the trigger price as you may miss the entry) and it will send an alert to the channel which will be much easier to identify the right trade.
Here is a screenshot: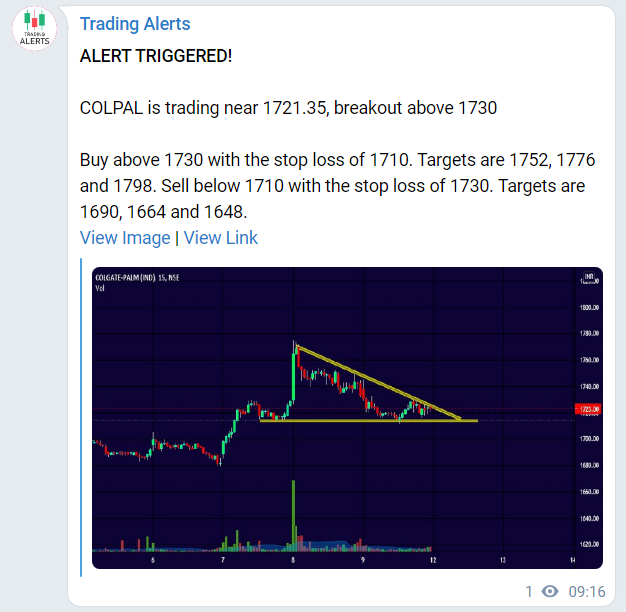 The channel is free to use, those who are interested can join at https://t.me/s/nsetradingalerts
Disclaimer: This is for educational purposes only, I'm not a SEBI registered analyst. Take advice from your financial experts before jumping into any trade.